Professional Painting Services in Moose Jaw
Cliff's Painting offers homeowners and businesses throughout Saskatchewan with the highest quality painting services, professional preparation and application at the most competitive prices. We will come to you – we've painted buildings in Regina, Saskatoon, Swift Current, North Battleford, Coronach, Estevan, Assiniboia, and more!
We are your one-stop-shop professional painting company. Inside or out, residential or commercial, we're happy to help with your painting projects. Call us today for an estimate!
Interior Painting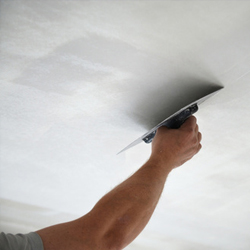 Whether you need one room or the whole interior of your home painted, let Cliff's Painting give your home a fresh new look. Affordable and professional interior painting can enhance the beauty of your home. We go the extra mile by preparing the surface of your home to ensure that your interior painting will last for many years.
Exterior Painting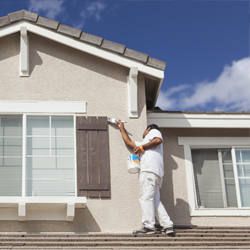 Your home is one of your biggest investments. Keep it protected by having it professionally painted. A high quality exterior paint will protect the home, as well as make it feel new again. Save your time and do not tackle a big, daunting exterior painting project on your own. Let the expert team at Cliff's Painting handle it for you.
Residential Painting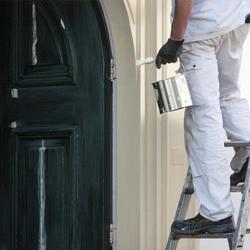 Our house painting team is ready to get started on your interior and exterior home painting project. We use premium paint and superior techniques that will provide your home with beautiful, lasting results. In every detail of every project, Cliff's Painting is devoted to the utmost professionalism and customer satisfaction. As a full service painting contractor, our employees are thoroughly trained, polite, will arrive on time and keep the work space clean and tidy. We offer free estimates and guarantee our work.
Commercial Painting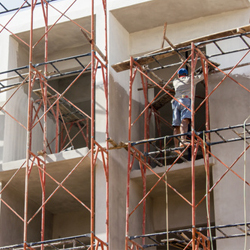 We know your business keeps you busy and the last thing you have time for is worrying about dirty, scuffed or damaged walls in high-traffic areas, offices, and common areas such as lobbies, hallways, and break rooms. Retail stores, restaurants, office buildings, retirement homes, schools and hospitals are just a small sampling of the type of projects that have been enhanced by Cliff's Painting craftsmen.
Spraytexing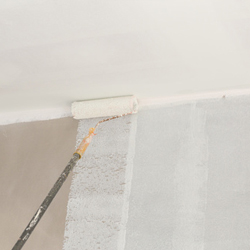 We can add spraytexing to your ceilings. It has a bubbly or popcorn like texture.
Spantexing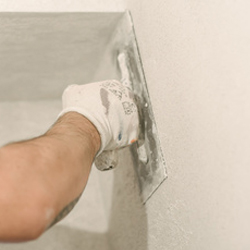 If you are looking to add a smooth texture to your walls or ceilings, let our professionals at Cliff's Painting add spantexing to your home.
Minor Drywall Jobs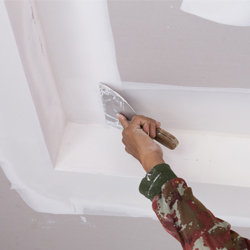 If you are looking for someone to patch a small or large hole, or even a crack in the wall or ceiling while matching your existing wall texture, you have found the professional painters for the job!
X-90 Siding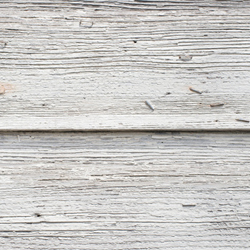 While X-90 siding is no longer manufactured, it can be painted to improve the condition. Our expert painters at Cliff's Painting have the experience and knowledge to paint the X-90 siding on your house. The painting process requires substrate preparation and the right type of primers and paints to effectively protect the siding. You can trust us to perform the job correctly and have your house look its best!
Knock Down Ceilings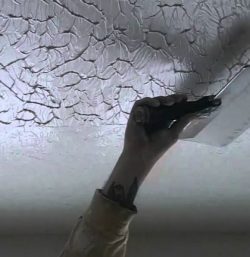 Knock down drywall texture not only hides imperfections, but creates a subtle look to your ceiling compared to a traditional "popcorn" texture.